Elementary School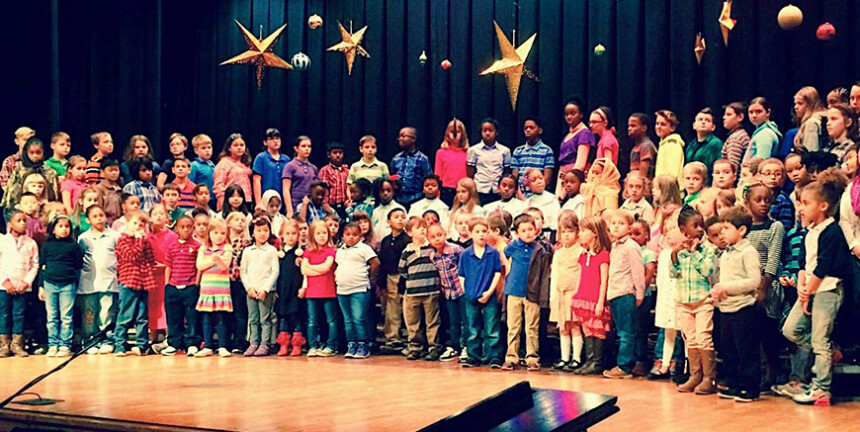 The Trinity Christian School Elementary program is the gateway to the outstanding classical Christian education that we provide. Students are immersed in subject material emphasizing truth, beauty, and goodness. At this stage of learning, Trinity exposes the students to a wide variety of subject material, helping each child to "go wide," as first grade teacher Mrs. Fiscus explains:
Going wide now is a starting point for digging deeper when presented with new material, and the fear of the unknown is gone which allows them to join the conversation.
Beginning in Kindergarten, students participate in comprehensive phonics and English programs. Many of the subjects taught incorporate songs and jingles to assist in memorization. Our elementary history program begins with Old Testament history in First Grade and concludes with the Reformation in Sixth Grade. All elementary students participate in our "specials" program, participating in music and physical education twice a week, and library and art once a week. Teachers provide an environment where children feel secure, loved, and respected. We value play among our students, scheduling recess for students in Kindergarten through Sixth grade. Our goal is to develop a love of learning that will serve as a catalyst for a lifetime of education and service in God's Kingdom.
Highlights
Daily devotions and Bible lessons, weekly chapel services

Daily Language Arts instruction including phonics, reading, writing, spelling and speaking; utilizing the Shurley Grammar curriculum in grades 3 to 6

Daily "Morning Review" time for grades K-2

Daily math instruction utilizing the Saxon Curriculum

Old Testament history in first grade

Egyptian history in second grade

Greek history in third grade

Roman history in fourth grade

Middle Ages history in fifth grade

Reformation history and world geography in sixth grade

Latin instruction for grades 3-6

Elective band program beginning in fifth grade

Physical education, art, and library 

Participation in Signature Programs including the annual Speech Meet and Elementary Christmas Program

Special events throughout the year including The Thanksigiving Feast, 100th Day, field trips and more

The community-building effects of cross-school/cross-curricular activities across all grades