Athletics Overview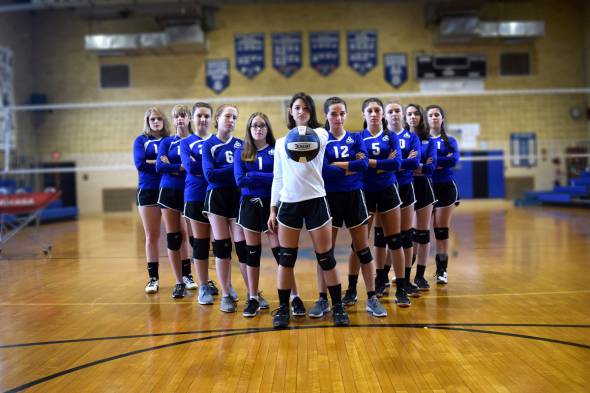 TCS Falcons Athletics
The goal of the Trinity Christian Athletic Department is to develop the gifts of the student-athletes in a way which brings glory to God. The athletic program serves as an integral part of the total education program.
Team details, schedules, and other information can be found on the TCS Athletics Website at trinitychristianpa.rschoolteams.com.
Sports Offered
All high school sports at Trinity Christian participate in the WPIAL, except for boys and girls basketball which is in the SWCAC. The middle school sports teams participate in the SWCAC as well.
High School
Varsity Boys Soccer
Varsity Girls Volleyball
Junior Varsity Girls Volleyball
Coed Cross Country
Varsity Boys Basketball
Junior Varsity Boys Basketball
Varsity Girls Basketball
Coed Track and Field
Coed Tennis Club
Middle School
Coed Soccer (6th-8th)
Girls Volleyball (7th-8th & 5th-6th)
Boys Basketball (7th-8th & 4th-6th)
Girls Basketball (7th-8th & 5th-6th)
Coed Track and Field
Coed Tennis Club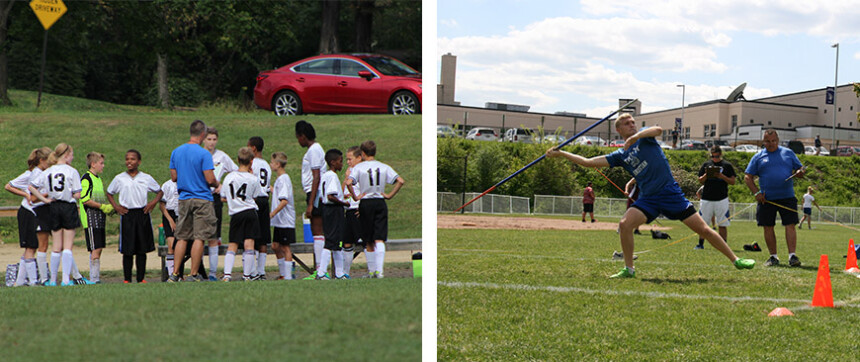 Athletic Philosophy
We seek to develop not only physical skills but also encourage development of Biblical values and strong character. We seek to improve the skills of our student-athletes and bring them to their full potential – physically, academically and spiritually. Participants will develop an understanding of responsibility to each other, their coaches, opponents, spectators, parents, etc. They will learn:
To control their actions and emotions.

The importance of self-discipline in adherence to rules and regulations.

That competition can be enjoyed and can aid in the development of the whole person.
Above all else, the aim of the TCS Athletic Department is to glorify God in all that we say and do.
So whether you eat or drink or whatever you do, do it all for the glory of God.
Participation in a sound athletic program may produce many qualities in athletes. TCS's athletic program serves as a channel to develop, above all else, a strong Christian character in athletics. Participation may foster the spiritual growth of an individual and team. TCS's athletic program may contribute to the athlete's development of good sportsmanship, positive self image, dedication and commitment to personal and team goals, physical fitness and athletic skills, emotional maturity and social interaction. Rom. 12:1 "Therefore, I urge you, brothers, in view of God's mercy, to offer your bodies as living sacrifices, holy and pleasing to God – this is your spiritual act of worship."
Through athletic participation, the athlete may learn how to work with others to attain a goal, how to take adversity without complaining, how to be gracious in defeat or humble in victory, and how to treat others with respect and consideration. The athlete needs to learn the value of discipline, emotional control, and compliance to the rules. Phil. 2:5 "Your attitude should be the same as that of Christ Jesus."
TCS is committed to excellence in athletics. The educational benefits of an excellent athletic program develop a balanced lifestyle in the spiritual, mental, physical, and social dimensions of one's total being.
Athletic Director
Jessica Brown
Email: [email protected]