Cross-Curricular Projects and Cross-Grade Activities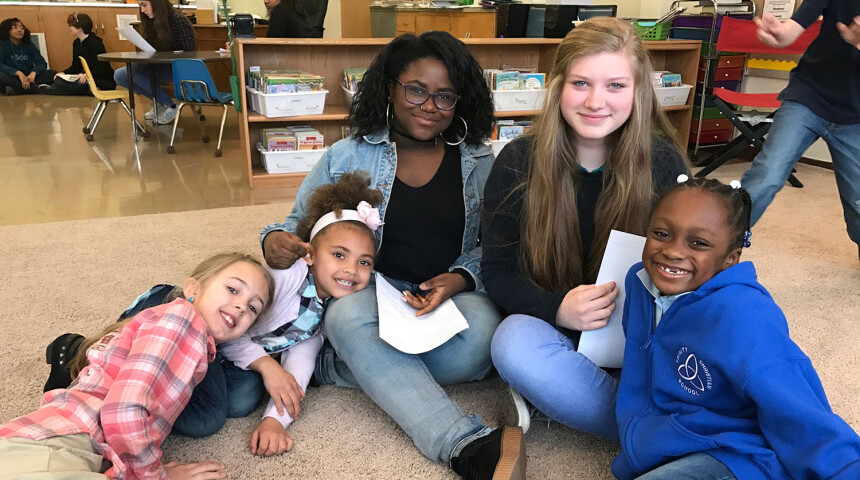 Cross-Curricular Projects and Cross-Grade Activities
A major advantage of TCS is that our school houses children from kindergarten through twelfth grade. Our unique environment provides many opportunities for collaboration and cross-school/cross-curricular activities where we live out "walking in love" (or "loving our neighbor").
It is awesome to witness older students as they are encouraged to model their faith and character to younger students who in turn encourage the older students with their enthusiasm and affection. Each year, ninth graders put on a Cultural Fair. Eighth graders recently created and taught science lessons to the second graders. The middle school students created a Medieval Fair for all the elementary students. This summer, high school thespians and drama faculty will be running a one-week summer music and drama camp for TCS elementary students. More cross-grade activities are highlighted below. The relationships fostered across all ages and grades are why so many students feel that Trinity is part of their family. 
Service Through Work-A-Thon (K-12)
Learn more about Work-A-Thon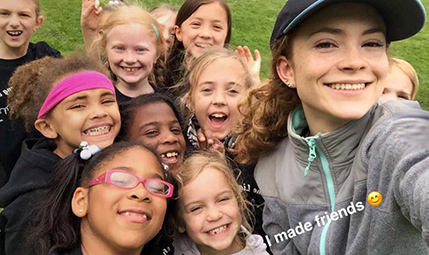 Washington, DC Trip: History and English Collaborative Unit (8th)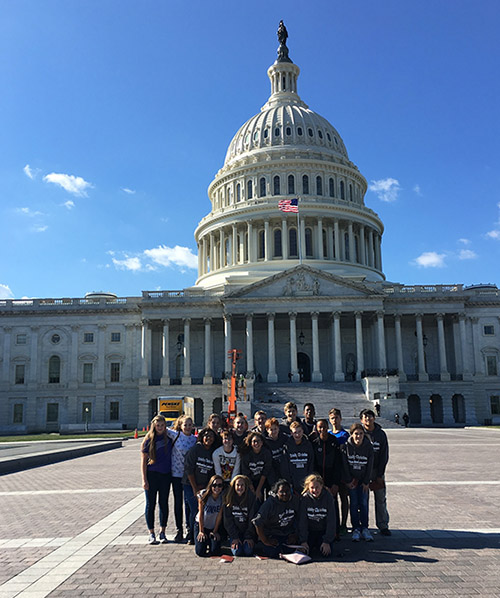 Writing short stories: Kindergarten and 7th grades
As part of a unit on short stories, each seventh-grader interviews a Kindergartner about his or her family, hobbies, and interests, and then writes a personalized, illustrated keepsake book. The authors then present the books to their recipients at a fun celebration.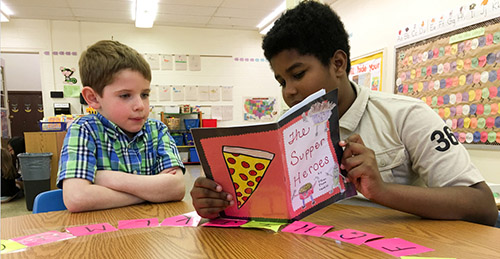 Middle School Intersession: Collaborative Unit
Each year the middle schoolers participate in an exciting speech and debate unit which crosses over into all academic subjects and promotes higher level thinking skills.
High School Intersession
With the goal of equipping our students to fulfill their calling, Trinity Christian School has been offering an intersession for our high school students since 2016. Over a four day period beginning in early January, students have the opportunity to participate in job shadowing and choose from a variety of vocation related classes and seminars. Outside speakers from various career paths along with Trinity Christian School teachers provide the instruction that focuses on various themes. During the intersession, our Seniors make their final Capstone Project presentations before select faculty and students in the Junior class.
Annual High School Retreat